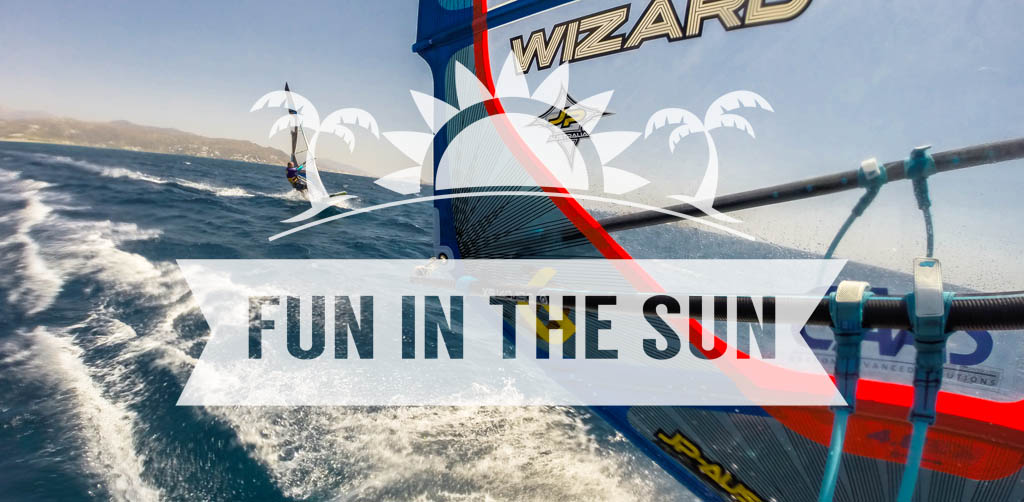 'Meltemi' wind is the trademark of the Cyclades Islands for the summer time. Strong, steady Northern winds, usually picking up in the morning, reaching top force around midday and dying out in the afternoon gives you planning action almost every day of the summer. The venue for our windsurfers is endless with no limitations, no reefs and no rocks or annoying sea urchins. The beautiful scenery with a usual surfing direction facing towards Paros Island will give you a new experience.

Distance from shore – conditions:
0m-200m: Flat water with lighter wind, perfect for beginners.
200m – 500m: choppier water with stronger wind. Perfect for freeride, slalom and freestyle.
500m+: Strong wind with an overlap area from bigger chop to swell waves. For experienced windsurfers and jumpers, especially with North Western winds.