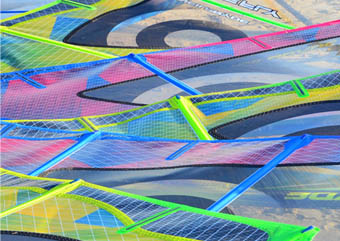 Courses are offered for everyone, all ages and skill groups.
Our private training sessions from our qualified instructors will surely give you a taste of the excitement windsurfing can give. If you already know the basics of windsurfing and want to learn how to become an advanced windsurfer, we provide lessons at more advanced levels. In both cases your instructor will constantly be next to you showing you step by step what to do.
All you need is wind, hunger for fun and we will provide you with the know-how, the material and safety.
Private training
1 hour of intensive theoretical and practical guidance by the instructor. Introduction to the world of windsurfing and all the basics of windsurfing including the first steps on the water (Includes windsurfing equipment, wetsuit and life jacket) .

Extended Beginners package
6 hours theory and practical training.
1 hour of theoretical training including the correct rigging of the sail. 1 hour of practical training on the beach using a simulator and a rigged sail for better understanding followed by another hour of practice with the first touch on the water. The remaining 3 hours are supervised training sessions with full guidance by the teacher. The package includes all the basics, starting, steering, body position, weight shifting, tacking, beach start and introduction to jibing (eventual harness usage).
Note: The duration is 4 days. Course will be adapted to weather conditions (Includes windsurfing equipment, wetsuit and life jacket).
VDWS basic course
8 Hours of theory and practical training (inclusive the VDWS Basic License)
New at Plaka Watersports: the VDWS Basic Course. Intensive theoretical and practical training with in –  depth guidance on and off the water. Beginners will learn to surf on their own whilst also being able to understand the forces and terms of the windsurfing world. This course involves basic position, surfing position, steering, tacking, staying on track and jibing. With the help of the VDWS – Workbook  and our qualified instructors, we ensure correct preparation for the practical part on the water.
In the end of this course and after successful passing your final exam you will be rewarded the VDWS basic license which confirms your windsurfing knowledge and is valid world-wide.
The course lasts 3 days and can be held with a minimum of 3 and maximum of 5 persons. The course is weather dependant.
Price includes equipment, wetsuit,life jacket, VDWS-Workbook and license.
VDWS (Verband Deutscher Windsurfing und Wassersportschulen) was established in 1974 and has 540 member windsurfing schools in over 30 countries.
Learn more: https://www.vdws.de/en/
Refresher
3 hours of guidance (theory and practical training) + 1 hour of free equipment use.
Guidance for people that have already completed beginner courses and have the need for refreshing their knowledge and windsurfing skills. Perfect for beginners that haven't stood on a board for a longer time period. Training in harness, beach start, tacks and jibes (all basics).
(Includes windsurfing equipment, wetsuit and life jacket)
Waterstart
1 hour of theory and practice of the waterstart technique (excluding equipment).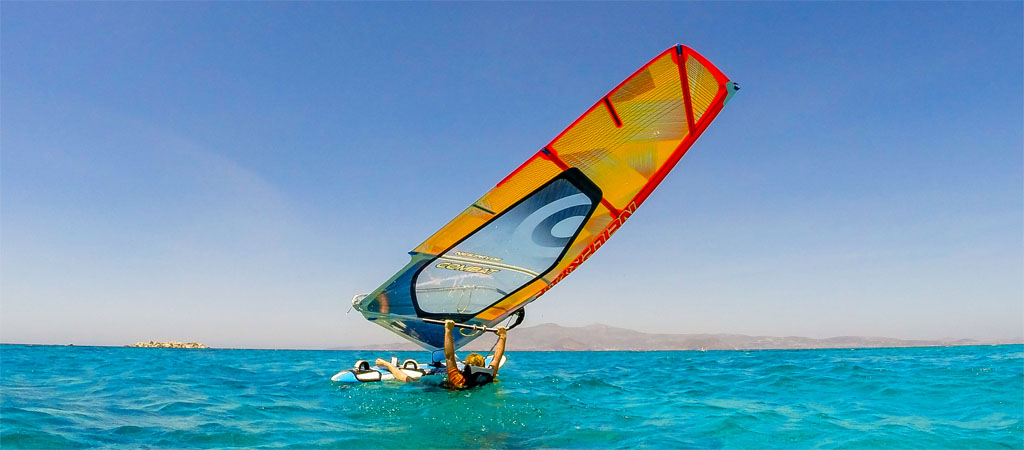 Advanced training
Training in advanced moves like planning jibes, duck jibes, jumps, fast tacks etc. (excluding equipment).